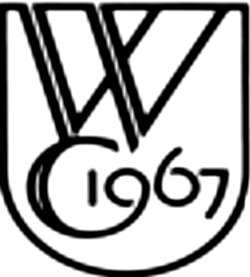 121 Winters College
wcmaster@yorku.ca
416-650-8199
We welcome you with a smile and offer our assistance! Winters College Office is the core of all college activities, affiliated programmes, and support systems. The staff facilitates the booking of College spaces, access to a practice room for non-music students and locker rental. We can provide information on convocation, orientation, college affiliation transfers, college awards, bursaries and work/study positions. Support is provided to the Head of Winters College, Academic Advisor, Residence Staff and Arts Faculty in the building. We provide help in numerous ways and handle various other unseen services to ensure happy Winters Students.
---
John Mayberry
Head of Winters College
Professor, Department of Theatre & College
121 Winters College
mayberry@yorku.ca
416-736-2100 ext. 77432
Dear New Student,
Welcome to Winters College! You've heard it said before that your university years will be among your very best and I hope this is the case for all of you at Winters. With a population of almost 60,000, York University can be overwhelming, especially in your first few weeks here. Part of my responsibility as Head of Winters College is to help demystify the process of settling in, helping to solve problems (both personal and academic) and just making it easier for you to find your way from one place to another. To that end, The Winters College Office provides you with a helpful and friendly staff, an Academic Advisor, peer advisors (Academic Resource Advisors or ARAs), Residence Life Coordinator, the Winters College Council and, of course, myself. Don't hesitate to drop in throughout the year with questions, concerns, ideas, or just to say hello.
So what else does the Head of College do? My most important role is to see that you, the students (both commuters and residents), are provided with a safe, comfortable, supportive, and culturally rich environment in which you can flourish while you are at York. I work closely with each member of the Winters administrative body as well as members of the wider York community (various Faculty offices, Housing, Security, etc.) to see that your needs are met and to provide you with opportunities to express and fulfill yourself intellectually and creatively.
It is also my role to see that the Winters Fellows remain a vibrant and integral part of college life. Winters Fellows are professors, from a range of departments and disciplines, who choose to be associated with the wonderful community that is Winters. The college provides them with a supportive environment where some have offices or do their research, and many of them share their work and creativity with students. Watch for upcoming events and workshops where you will have the opportunity to meet with the Fellows.
As well as being the Head of College, I teach in the Department of Theatre, in the Design/Production Area, and I have been teaching university students since 1980. I am happy to say that many former students are now friends and colleagues, and I am privileged to have been a part of so many people's university experience. It is one of my greatest pleasures to see students thrive at university and continue to grow and succeed after graduating.
What is your role in Winters College? Every year students just like you help to organize workshops, exhibitions, performances and concerts in Winters spaces, including the Eleanor Winters Art Gallery, the Winters Dining Hall, The Junior Common Room and the Absinthe Pub and Coffee Shop. You can join one of the Winters intramural sports teams, where the emphasis is on healthy fun, competition, and inclusivity. There are also many lively and welcoming clubs to help you develop your non-academic interests. Any new suggestions or ideas are always welcome, and they come from interested and engaged students – LIKE YOU!
Please come see me if you have an idea for an initiative you would like to lead or be a part of. I hope your time with us is exciting and challenging, and I look forward to meeting you all!
Sincerely,
John Mayberry,
Head of Winters College
---
Office Staff:
Emily Fiorini
College & Student Support Coordinator
121 Winters College
efiorini@yorku.ca
416-736-2100 ext. 77436
Angie Zannella
Receptionist/ Secretary
121 Winters College
zannella@yorku.ca
416-736-2100 ext. 77445