Orientation 2018
York Orientation Day/ Academic Orientation
Tuesday, September 4th, 2018
Welcome to York University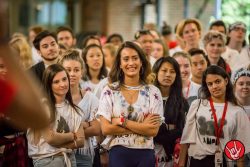 Academic Orientation introduces new students to academic life at York University in the School of the Arts, Media, Performance and Design [AMPD] and Educational Studies from the Faculty of Education.
This session will provide incoming students with the pertinent information that will ensure their transition into York University happens smoothly. It will introduce students to academic services, social, recreational and athletic activities, and facilities available to them at Winters College, in their faculty and throughout the university. We want our students to feel comfortable here, and make their time spent at York University memorable.
For AMPD Students:
Time: 1:00 PM
Locations: CIBC Lobby in Accolade East (building #92 on the campus map)
Cost: Everything is free, however the cost of parking will not be covered.
For Bachelor of Arts Educational Studies Students:
Time: 1:00 PM
Locations: Junior Common Room in Winters College 012
Cost: Everything is free, however the cost of parking will not be covered.
You are encouraged to bring a reusable bottle and take advantage of the many refill stations available on campus! York is bottle free!
You can register once you have created your Passport York Account.


Parent Orientation at Winters College
Saturday, September 1st, 2018
You are invited to Parent & Family Orientation on Saturday, September 1, 2018. You will have opportunities to learn about York University and the services and resources available to your student.
The program will include a warm welcome from our senior administration, a student transition play as well as a student success panel. You will learn how you can play a supportive role in your student's success as they embark on this new chapter filled with both challenges and excitement. Learn about transportation, security, residence as well as other support services through first hand interaction with our campus partners at the Campus Services Information Fair. We also offer an optional financial information session to learn about ways to fund academic studies.  Winters College will be hosting a lunch at their student's College, where you will have the opportunity to meet with the Head of Winters College, the college administration, the President of Winters College Council and receive information about academic support services, social activities, recreational activities, and facilities related specifically to their College and program.
For more information please visit: http://orientation.yorku.ca/parents-and-family/
This is also Residence Move-In Day! No need to worry, our student leaders and volunteers will help them move in ALL of their belongings.
Day Breakdown
York-Wide Parent Orientation
Time: Arrive 9:30 AM, Session Runs 10:00 AM – 12:00 PM
Location: Lassonde (building #19 on the campus map)
Winters College Specific Parent Orientation
Time: 12:30 PM – 2:30 PM
Location: Winters Dining Hall (building #53)
Cost: All sessions are free, lunch is included. However the cost of parking will not be covered.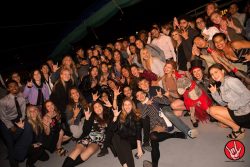 Student Social Orientation (Frosh Week) at Winters College
Saturday, September 1st  to Sunday, September 9th, 2018
MadFish Fisher
President
Kathleen Dickson and Sonya Mwambu Orientation-Chair & Assistant O-Chair
Purchase your FROSH KIT at: