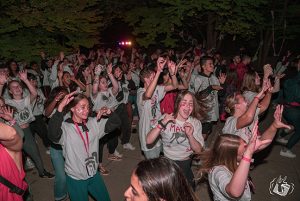 ORIENTATION AT WINTERS COLLEGE
Welcome to York University! We are soooooooo excited to have you join our community at Winters College – the home away from home for AMPD & BA Educational Studies students at YorkU!
We have SO much planned to get you ready and started for university life! Please check out all these important details below for *your* orientation to Frosh Week & York's Orientation Day!
IMPORTANT: To participate in virtual sessions you must Download ZOOM from York's website and authenticate with your PASSPORT YORK Account.
(Make sure you've  created your Passport York account.)
Orientation Week (Frosh Week): Saturday, August 28 to Sunday, September 5, 2021. See Winters College Council for more information!
AMPD/York's Orientation Day: Friday, September 3, 2021 (mandatory):
STEP 1: Review welcome videos from your Dean & Key AMPD student services by visiting us on e-class!
STEP 2: On Friday September 3rd, meet your Peer Mentor Live by joining your zoom link on e-class. This will start at 9:10AM (Eastern Standard Time).
STEP 3: Following this session, at 10:00AM (Eastern Standard Time), attend your Program/Department Orientation. Zoom links will be provided on e-class.
STEP 4: At 11:30AM (Eastern Standard Time), attend your Welcome Ceremony by the President, Rhonda Lenton by clicking HERE (zoom links to follow soon!)
Questions? Please email us at joinampd@yorku.ca!
For new BA EDUCATIONAL STUDIES STUDENTS:
New admits to the BA Educational Studies program for Fall/Winter 2021 will get information about September Orientation through YUStart. As a student pursuing a BA in Educational Studies through the Faculty of Education, you are a member of Winters College – a community of students, staff and faculty who offer cultural, social, athletic and art specific events throughout the year.
REGISTER for York Orientation Day via YU Start Login Page. Follow this link for information about York Orientation Day.
Parent and Supporters Orientation, visit York University's central Parent & Supporters Orientation – information coming soon!