Orientation 2018
Welcome to Winters College!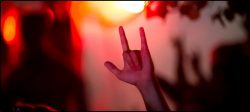 Winters College is the community at York that includes all undergraduate students in the School of the Arts, Media, Performance & Design (AMPD) and in Educational Studies. Winters College hosts workshops, concerts, exhibitions, lectures, and  performances that provide cultural, artistic, and intellectual stimulus outside the classroom. All of us in the Winters College Office are eager to help you feel at home, and to ease your transition into university life! Be sure to visit winters.yorku.ca regularly to see what events are coming up next! Also, don't forget to stop by the office to say Hi!
What is a College?
York is a large and diverse university, consisting of more than 60,000 students, faculty and staff. The Colleges are designed to create smaller communities within the university, providing a friendly and inviting atmosphere to students.
Who is a Winters student?
All students in these programs are automatically members of Winters College:
School of the Arts, Media, Performance and Design (Cinema & Media Arts, Computational Arts, Dance, Design,  Music, Theatre, Visual Art & Art History, Minor in Arts, Media, Performance & Design
Education (Educational Studies)
What Student Organizations can I find at Winters?
Creative Arts Student Association (CASA)
Dance Students Association (DSA)
Faculty of Education Student Association (FESA)
Film Student Association (FSA)
Golden Key International Honour Society (York Chapter)
Hallyu Dongari – Korean Culture Club
Music Student Association (MSA)
Musicians' Society
Salsa Club @ York
Team Unbreakable
Theatre Student Association (TSA)
UNITY At York
V-Day At York
Visual Arts Students Association (VASA)
WIBI A Cappella
Winters Community Art Club
York Quidditch Club
International Students in the School of AMPD are cordially invited to…
Winters College & AMPD International Orientation!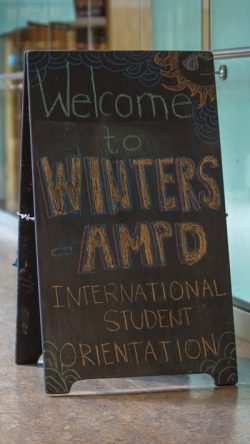 DATE: Wednesday, September 12th
TIME: 12:00pm – 2:00pm
LOCATION: Junior Common Room (012), Winters College
*A buffet lunch will be provided for students who have RSVP'd to this event.*
If you are an International Student in the School of the Arts, Media, Performance and Design interested in learning about opportunities for you, or have general questions about being an International Student RSVP here!